Good Morning Readers —
This sincere thank you is a bit belated, but I want to acknowledge you for making my Cult Confessions CD release party at The Burren a fabulous night! Who knew that cults could be so much fun!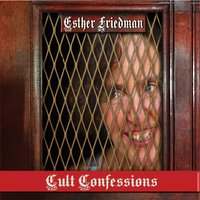 If you weren't able to attend, but want the album, you can purchase it HERE.  CD Baby is distributing it both as a digital download and the physical CD.
If you contributed to the Indigogo campaign, I'll be sending you your swag in the next couple of weeks! I promise, I haven't forgotten those of you who signed up for The Neurotology Special, or The Exclusive Inner Circle … you may have forgotten, but I have not.
There's more anti-cult campaign to come, especially now that our White House is bursting with Trump sycophants and our president is, himself, a sycophant of his daddy, Vladdy Putin. Who knew I'd be trotting all this out at the same time the Republican Party morphed into an all out Trump cult. Sad.
But I will stop my rant — for now — have to get ready for work. Thanks, again and I'll be back soon!
xo, GSR, aka, ERF