Hi Everyone – Two quick announcements: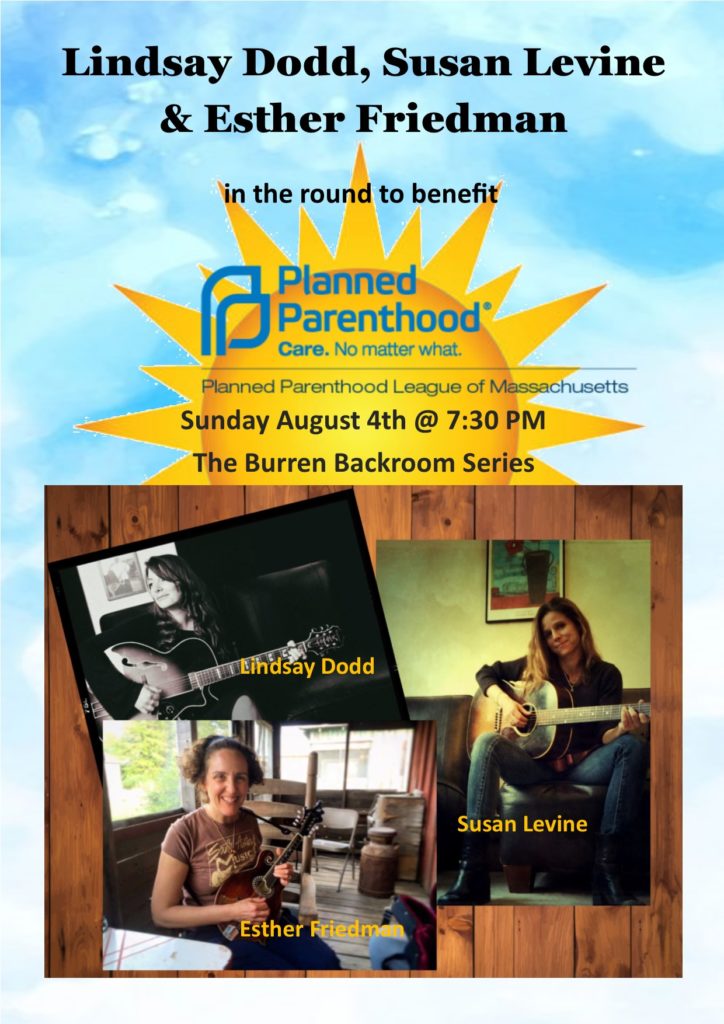 Please join me, Susan Levine & Lindsay Dobb, for tunes, beer and food. We're raising funds for Planned Parenthood, MASS this coming Sunday, at The Burren, Davis SQ. Nuts and bolts info:
* The Burren Backroom, Davis Square, Somerville* Sunday, 8/4, 7:30 pm.
*$12 in advance, $16 day of show. Use Coupon Code 24HOUR for a $2 discount on advance sale tickets. Purchase Tickets here: https://tickets.burren.com/eventperformances.asp?evt=525

I've got a new website! GSR, Healing Arts. Check it out!